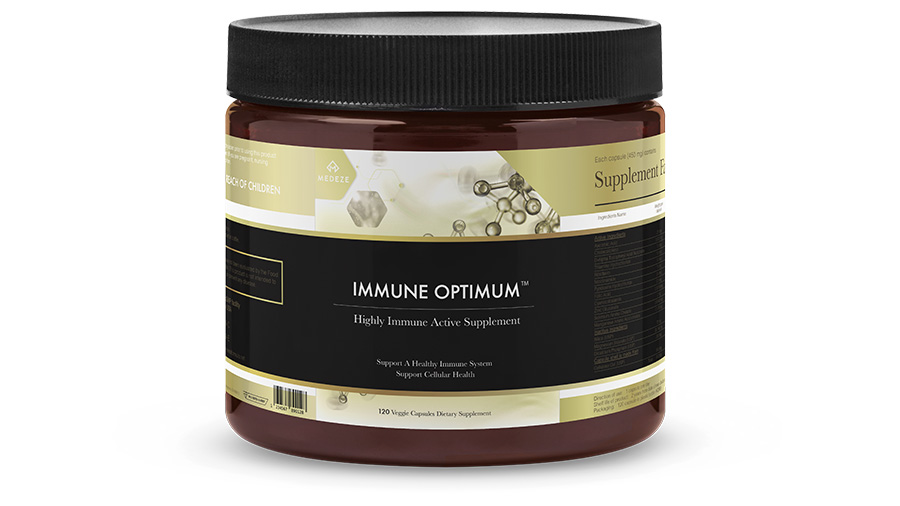 Your body works like an intricately-designed machine with cogs and gears constantly spinning. Disease can gunk up the works, leaving you unable to live life to the fullest. To give your immune system the boost it needs to prevent disease and keep you at the top of your game, it's important to supplement your diet.
Immune Optimum Highly Immune Active supplement
With a simple one-capsule-a-day formula, the Immune Optimum supplement is ideal for:
Those who need to normalise their immune function.
Those who need to promote a greater sense of vitality and overall health.
Those who suffer from severe stress and fatigue.
Those who want to protect their bodies from precancerous cells.
Ingredients
Our Immune Optimum supplement contains an extensive list of antioxidants and other nutrients that support your cellular health and a strong immune system.
Active ingredients
Ascorbic Acid
Cholecalciferol
D-Alpha Tocopheryl Acid Succinate Thiamine Hydrochloride
Riboflavin
Nicotinamide
Pyridoxine Hydrochloride
Folic Acid
Cyanocobalamin
Zinc Gluconate
Selenium Amino Chelate Manganese Amino Acid chelate
Inactive Ingredients
Silica (USP)
Magnesium Stearate (USP)
Dicalcium Phosphate (USP)